Many of us can think of moments when songs have made us feel something. Perhaps it was joy, confidence, relaxation or sadness. Often hearing a song or a whole playlist of songs can trigger powerful memories. Maybe the music and lyrics particularly resonate with us. Possibly the most powerful time this happened to me was as a teenager. Almost 10 years ago and yet I still remember it now.
I was on a school trip and was hanging out in the hotel room with a group of friends. And there were songs providing background music. I wasn't particularly listening to the music when a song I'd never heard came on. Something in the lyrics caught my attention and evoked the most powerful emotional response in me. Before I knew it, I had dashed out of the hotel room and found a quiet room and burst into tears. And that is where my friends found me a few minutes later. Crying on the floor about a lost love triggered by a song I'd never heard before.
Impact on our Mental Health
The mental health benefits of music and songs are well-known. It can be a key component of your self-care. Or even taking it a step further and engaging with music therapy. Music can help us manage our stress levels, evoke powerful emotions and help connect us with our thoughts and feelings. They may remind us of the good times or perhaps more difficult times. Or reinvigorate us, give us confidence and make us smile. Or they may trigger powerful emotions we've struggled to express. And it's not just the music. Lyrics can literally give words to thoughts and feelings when we couldn't find them. And help us feel less alone. Taking comfort that others have felt that way too.
With all of these ideas in mind, here's my mental health playlist and why these songs made the cut.
This song couldn't be more perfectly named. When I've felt the world becoming too much, this song brings me back. It imbues me with the confidence to keep going. It inspires me to keep on fighting and take back control of my life. It's also reminded me of my own power when people have underestimated me. Particularly when they've assumed that my anxiety means I cannot do something.
"This is my fight song. Take back my life song. Prove I'm alright song. My power's turned on. Starting right now I'll be strong. I'll play my fight song. And I don't really care if nobody else believes. 'Cause I've still got a lot of fight left in me"
This was the song I was referring to in the introduction. I'd never heard any song by Lifehouse before. And yet they wrote the lyrics to express a heartache I felt was beyond words. Losing my first love was a defining moment in my life. And whilst 10 years on I believe I have found my last love. A first love holds a special place in ones life. And once I lost that person I felt shattered. To my mind at the age of seventeen, I'd not only lost a person but an entire future.
"So far away from where you are. These miles have torn us worlds apart. And I miss you. Yeah, I miss you. So far away from where you are. Standing underneath the starts. And I wish you were here. I miss the years that were erased. I miss the way the sunshine would light up your face. I miss all the little things I never thought that they'd mean everything to me"
Some of you may be familiar with Simple Plan; a staple of any millennial teenage soundtrack. I'd listened to countless of their songs and many had echoed my feelings. But none as powerfully as this one. Not only did the lyrics perfectly express my thoughts on losing my grandmother. But singer Pierre Bouvier wrote it in relation to his brother's experiences with cancer.
The music video features numerous famous people and family members who fought against cancer. This was particularly poignant for my teenage self after watching my grandmother die from pancreatic cancer when I was sixteen. And whilst this song belongs firmly in my past. I cannot hear it without tears in my eyes and thoughts of my grandmother in my heart.
"Take a breath, I pull myself together. Just another step until I reach the door. You'll never know the way it tears me up inside to see you. I wish that I could tell you something to take it all away. Sometimes I wish I could save you"
For more on my losing my grandmother to pancreatic cancer read here.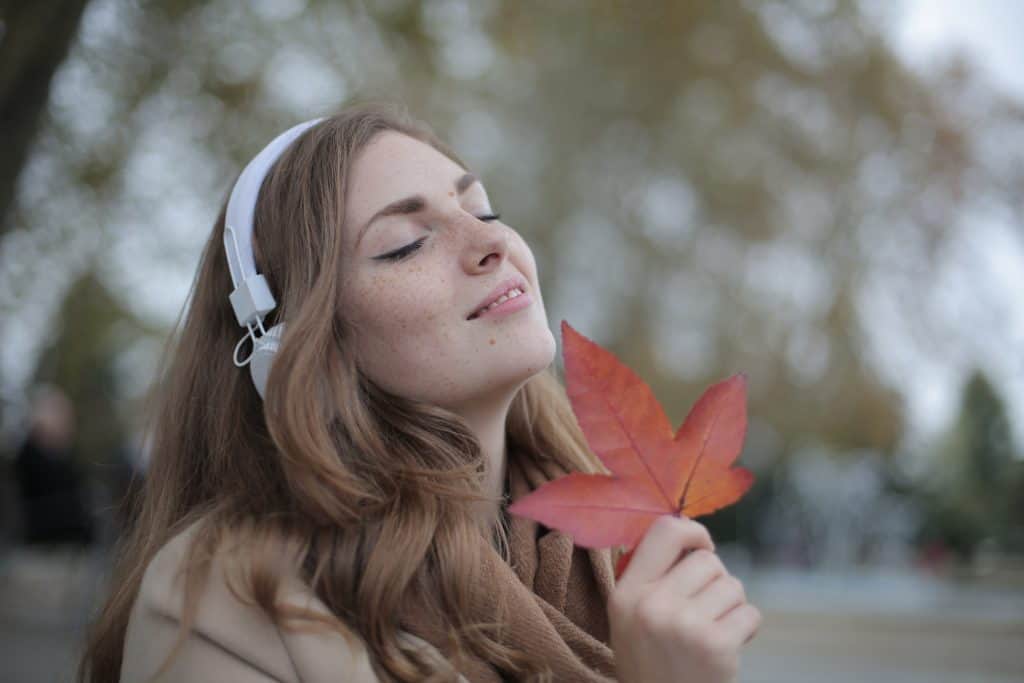 Put simply this song makes me feel seen. And reminds me that there are people out there who see me for who I am. It's a reminder to any of us who have been misunderstood. Or have felt unlovable. It gives courage and patience to those of us on the long journey to find love. A reminder that there is someone out there for all of us. Someone who will love us for exactly who we are. Who will cherish us and never seek to change us.
"It's hard to take courage. In a world full of people. You can lose sight of it all. And the darkness inside you. Can make you feel so small. But I see your true colors shining through. I see your true colors. And that's why I love you. So don't be afraid to let them show"
I've written a whole post on this song, see below, and how it resonates with my recovery from anxiety. It's my favourite song on the Hamilton soundtrack; despite not being an obvious choice. And here's why. In a world which is often described as a 'rat race' there is pressure to always be moving forward. Usually to a proscribed idea of success. But there have been times in my life that this hasn't been possible. When I've felt myself falling behind my peers and berating myself for it. This song reminds me that we all get where we're going at our own pace. That it's important to define the destination and not have it defined for us. And that anything worth having is worth waiting for.
"I am the one thing in life I can control. I am inimitable. I am an original. I'm not falling behind or running late. I'm not standing still. I am lying in wait"
For more on how Hamilton inspired my recovery from anxiety read here.
I discovered this song watching an episode of Grey's Anatomy. And it never fails to put a smile on my face. It's an amazing feel good song and I'm often heard humming it around the house. The music and lyrics radiate positivity and literally make me feel sunny. It encapsulates that feeling of invincibility on those rare days where it feels like nothing can ruin your mood.
"You got me running on sunshine. Ain't no clouds getting in my way. I must be running on sunshine. Ain't no rain getting in my way"
For more on finding happiness read here.
This song is weirdly soothing. The music is peaceful; literally a lullaby. And yet it has always echoed the hopelessness I felt when depressed. The feeling of being awake at the dead of night. And alone with my relentless thoughts. Despite my desire to escape into sleep. This song breathed life back into me. Reminding me that I'm not alone. That I'm not the only one vainly hoping to slip into the better life often found in dreams.
"Give me something to believe in, a breath from the breathing. So write it down, I don't think that I'll close my eyes. Cause lately I'm not dreaming. So what's the point in sleeping? It's just that at night, I've got nowhere to hide. To the sleepless, this is my reply: I will write you a lullaby.
This one is slightly off the beaten track. It's from the musical Old Stock by Ben Caplan which I was lucky enough to see on stage a while back. All the songs on the soundtrack are incredibly clever. But when I need a laugh, the witticisms in this song are my go-to. It's a hilarious observation of the maxims of the human condition all set to a jaunty tune.
"Always have a bit of salt with your tequila. Don't smoke your stash if you're gonna be a dealer…Don't be ashamed to talk about your mental health. Try to love your neighbor like you love yourself. That one's in there, but it always gets forgotten"
How does music help your mental health? What songs are your go-to? Let us know below!