This guest post on meal planning is written by the wonderful Thoughts with N. For more about her and her social media links see below.
Today I want to talk about meal planning and how awesome it is. First, I'm sure you know what meal planning is, but just in case, let's chat that first. Meal planning is when you plan your meals in advance. This is something I've recently started doing and I wanted to share with you the benefits I've noticed. 

My meal planning method is very simple. Taking into account what we will eat for breakfast (BR), Lunch (LN) and Dinner (DR). I don't yet plan snacks because my kids are still little and snack 87 million times a day. But you can if you'd liked too. For now, I plan the 3 main meals.
Benefits To Meal Planning
#1 Saving Money
My grocery bill has gone down. The cost of groceries has definitely increased since the start of the pandemic. Feeding a family of 5, plus a dog and a cat means food is a HUGE chunk of our budget. Having a plan means that it's less buying whatever we "want" and more what we need to make healthy meals. Hence – a lower bill. By only buying ingredients on our meal plan, it prevents buying doubles of ingredients you already have. Or buying something you never get around to cooking and have to bin!
#2 Less Stress
I have less anxiety and stress surrounding cooking and preparing meals. Without a plan, it feels like the options are endless, and it's intensely difficult to pick something to cook. With a plan, there isn't anything to wonder. It's laid out exactly what to do. And you can be sure you have the ingredients. Plus, if you bulk cook then on stressful days you can easily defrost and reheat. Rather than having to find time to cook from scratch. This is great for more complicated recipes or for particularly busy weeks or months.
For 4 Ways to Reframe Anxiety read here.
#3 Less Waste
We have less food waste when following a meal plan. This makes sense. When you're planning what you're eating and when, you're likely to have less food waste. Because everything gets eaten and you don't have spare ingredients lying around. Or getting pushed to the bottom of the fridge. You use everything you buy. This is something I've really noticed. 
#4 Eating Healthier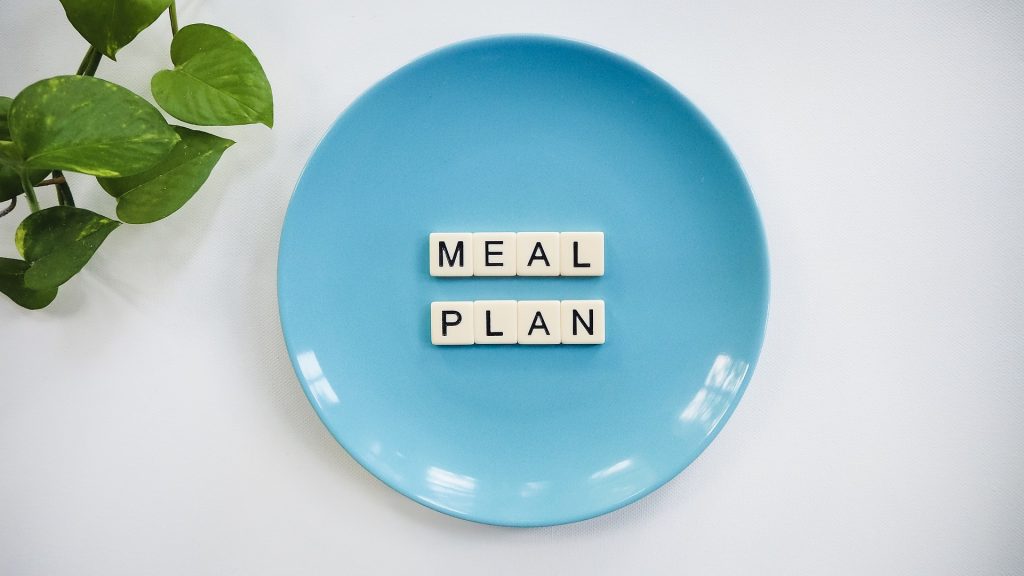 A meal plan shows me what I intend on fuelling my body with. This was is helpful to intentionally create delicious healthy meal plans. It stops you making a quick and easy dinner which may be less healthy. Or buying food when you're hungry and therefore eating what you feel like. Instead of being able to consciously plan a week of balanced and nutritious meals.
#5 Being in Control
It makes me feel like I'm in control. Because I am the one who makes the plan, then I am the one who decides. I feel good and happy that I can make good/healthy choices.
For 4 Ways to Check In with Your Mental Health including control read here.

These are just SOME of the amazing benefits I've noticed from meal planning. What do you think about meal planning? Is it something you do? What are your tips and tricks for making meal planning easy?

You can read more of Enn's work on her blog www.thoughtswithn.com or follow her on Instagram and Twitter.