This post on Mental Health and Technology was written by Sheikh Adil of Odyssey Blog.
Mental health is defined as a state of well being in which a person understands their own capabilities. Can manage the normal stresses of life. Can perform productively. And is able to take part in his or her community. It's a complex idea; it involves how a person thinks, reacts, feels regarding any situation. Mental health is a serious topic to be addressed in today's hectic life. People tend to look after how they look or how healthy their bank balance is but we neglect focussing our minds. When we ignore our mind, we can begin to find things difficult. So, how can we use technology to boost our mental health?
1.    Wearables.
A new innovation of watches has been introduced to improve mental health. These wearables record your steps which is essential for maintenance of your physical health. Moreover, it records your breathing patterns which is helpful in monitoring your stress. Furthermore, the wearable allows the individual to set records. Allowing them to improve or push themselves further beyond their comfort zone. If they desire to.
2.    Virtual Reality Technology.
Recent studies show that virtual reality can help a person overcome their fears. Virtual reality helps the individual become exposed to their phobias and gradually become desensitized to it. The desensitization technique exposes the person to their fear e.g. heights. Later, they are shown increasingly high heights until they become more comfortable. Multiple sessions with the virtual reality technology can help you overcome fears. Although, this may need to done in the consultation with a medical professional. Particularly when the phobia is particularly distressing or prohibitive.
3.    Smart Phone Apps.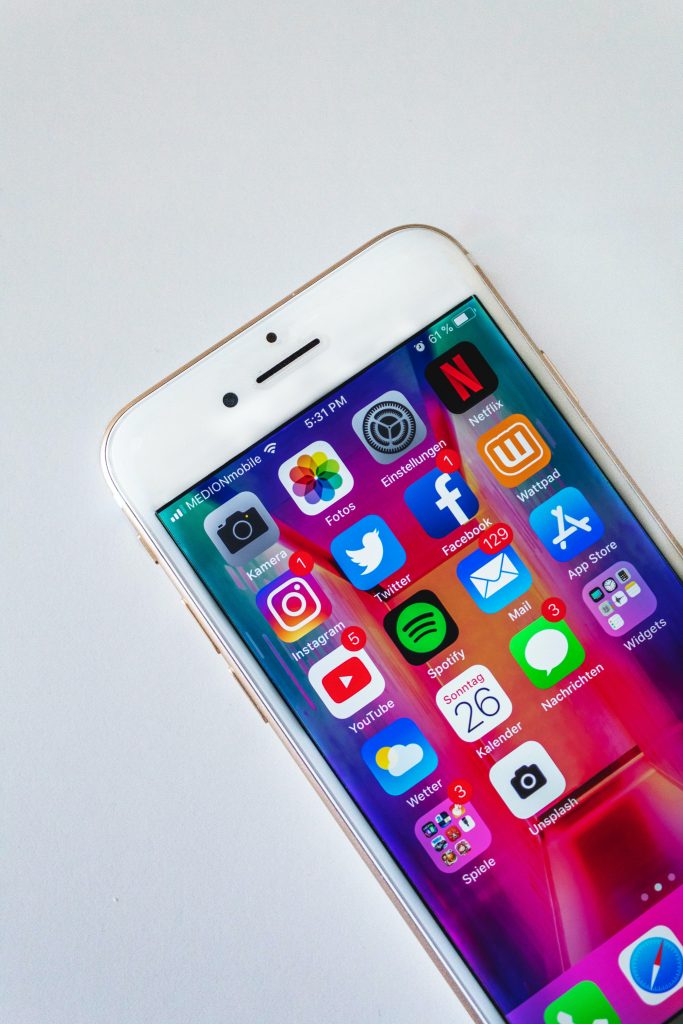 Nowadays we're constantly on our smart phones. Some of us can't put them down; even for a minute. So, why not use smart phones to improve mental health? Many trending and successful apps can improve or record individuals mental health. These apps focus on individual stress, anxiety and mood. Allowing people to monitor triggers impacting their health. And, in some cases, providing suggestions for improvement.
Some apps focus on meditation. And provide knowledge on the subject. As well as how to use meditation which can be soothing for anyone; but especially in times of high stress. There are also apps with breathing programmes which help an individual to monitor his or her breathing patterns. We know that when we are stressed, whether rooted in a mental health illness, or the normalized anxiety we all feel. Our breathing can change and become faster. So monitoring our breathing patterns can help us improve our mental health.
For How to Manage Social Media and News read here.
4.    Telehealth.
In the past, we were always reliant on face to face appointments. It didn't occur to us that we may be able to get help through a screen or on the phone. When our mental health has taken a hit. We may need to visit a health professional but we may find it hard to find the motivation to do so. There may be other obstacles too. Or we may not be able to get an appointment. This innovation is treating and improving mental health safely and securely at home.
5.    Online Support Groups
It is a blessing to find someone who has shared the same trauma or has the same or similar lived experience. Talking to your peers can be comforting. And allows the group to share various individual ways of coping with their symptoms. This peer support found in online support groups can be a huge help and highly efficient way of supporting people's mental health.
For 11 Tips You Need for Effective Listening read here.
These are just some of the ways to improve your mental health with the help of technology. Every individual should think about how he reacts or how mindful he is each day. Being mindful means that a person lives in the moment not in the past; nor worries about the future. So our Odyssey blog recommends every individual to think about their health; physically spiritually and mentally.
About the Author.
Sheikh Adil is a keynote speaker on social media strategy, LinkedIn marketing & social media marketing trainer, MediaHicon digital marketing author, and SEO consultant for global organizations.