This post on ways to look after your mental health after Covid-19 was kindly written by Eleanor of Not So Modern Girl. For full details for her blog and social media channels please check below!
During the pandemic, we've found ways to look after our mental health. For some of us it's been a welcome break; with time to invest in self-care. With lots of us taking a break from work and studies, this has given us the time to put a new self-care routine in place, or take the time to check in with the mental health of others. But as we tentatively enter the "new normal" of the post-pandemic world, it's easy to forget those little ways we looked after ourselves.
So, whether you're back to work, or you're suddenly feeling overwhelmed after spending months on standby. These are a few tips to make sure you continue to look after your mental health in this new world.
Find out more ways to check in with your mental health here
Monitor Social Media Usage
Social media can be great, but it can also be a bit of a drain. During difficult times like these, it's important to monitor our social media usage. Chances are, you'll see someone having more fun than you, or someone complaining. These things can instantly bring down your mood.
So, even though things are going back to something resembling normal, make sure to keep monitoring how much you use social media. And keep your feed full of positivity for the months ahead.
Find out more ways to manage your social media use here
Prioritise Your Time
What activities bring a smile to your face? During the pandemic, you might have found a new hobby or interest that kept you smiling. Why not put some time into keeping that going now you're back at work.
And remember to prioritise your time. If before the pandemic you struggled with your work/life balance, take steps to improve this balance now you've had time to take a step back and think about your priorities.
Just because we're slowly returning to normal doesn't mean you should cast aside those healthy mental health habits you practised during lockdown.
Take Your Time
As more and more places begin to open, it's easy to feel pushed into returning to normal straight away. But take your time. If you're feeling anxious about being around more people, or scared about taking those first steps into a café or pub- that's okay!
Everything is still pretty new at the moment. And so as we return to the "new normal", take some time to re-evaluate how you socialise and what you feel comfortable with.
Take Self-Care Days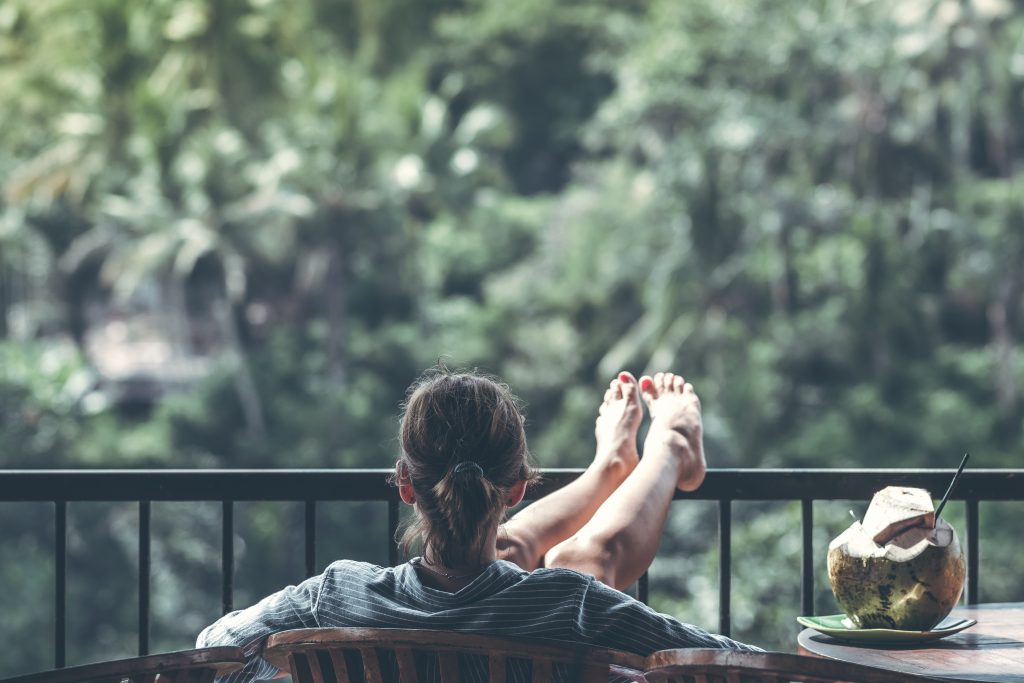 Self-care is so important, and even when you return to work it's so important to understand that you need to take breaks. Whatever makes you feel better, don't fall into unhealthy habits just because things are becoming a little more normal. And remember to keep looking after yourself.
Remember that it's just as important to take time for yourself even as things reopen. Just because you can see more friends and family doesn't mean you have to compromise on mental health days to yourself.
The "new normal" is challenging and scary for a lot of us, so I hope these tips help keep your spirits up during these difficult times- and also that you continue to practise healthy self-care habits despite the change in pace.
Thank you so much Emma from My Musings and Me for featuring my post on your brilliant blog!
Do you have any mental health tips for returning to the new normal? What has worked for you? Let us know below!
Check out Eleanor's blog Not So Modern Girl and social medial channels @notsomoderngirl on Twitter, notsomoderngirl_reads on Instagram and Pinterest