This post on teaching children about mental health is kindly written by UnwantedLife. To find out more about their blog and social media channels please see below.
I grew up in an extremely white town as a person who clearly looks black. As a result, I suffered a lot of racial abuse growing up. This has a huge impact on my mental health, which is still a problem to this day. In fact, I can't remember a time where I wasn't affected by poor wellbeing. This is just one example of why it's important to teach children about mental health.
Why talk to children about mental health?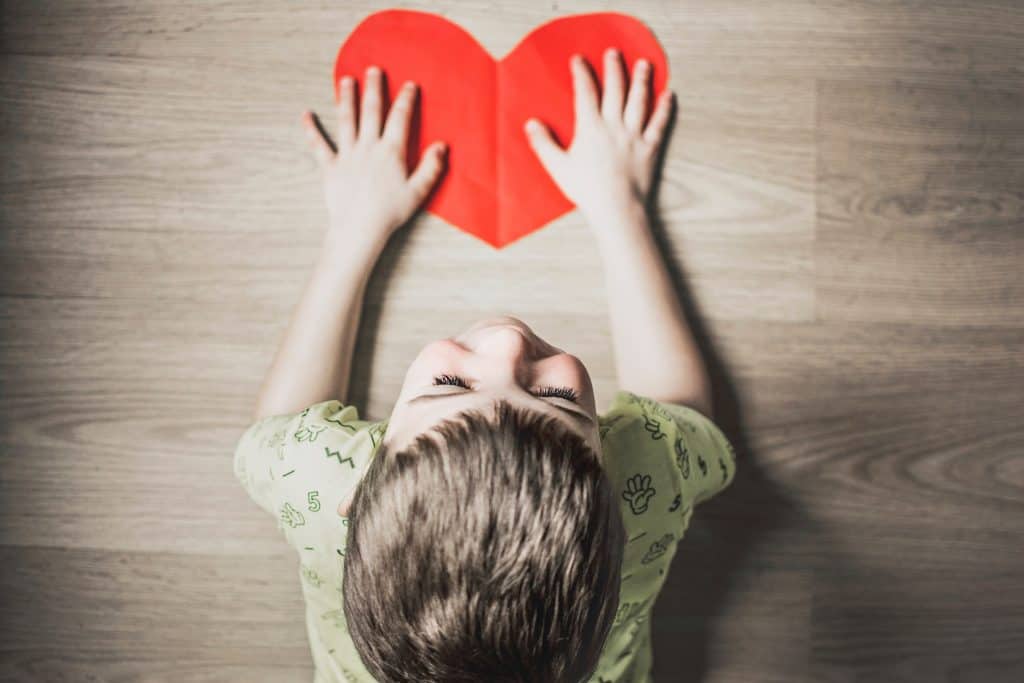 We like to think children don't experience mental illness. Or if they do, it's only mild or they'll easily bounce back, that often isn't the case. Talking to children about mental health will help them to recognise issues and better understand how others might feel. It'll also provided them with valuable skills that'll aid them throughout their lives.
According to the Mental Health Foundation, the rates of depression, anxiety, and self-harm in children and young people are rising. The stress of living through the coronavirus pandemic is taking its toll on children and young adults. This is making it even more important to teach children about mental health. Academic performance can also be stressful for children of all ages. Particularly as we test them more and more, younger and younger.
By not teaching children about mental health, because you think they're too young and you're protecting them. You're doing them a disservice. The earlier they learn about mental health the better. So, if their wellbeing declines or they become ill they'll be aware of what is happening and how to express it.
We teach children how to tie their shoes, wash their face, and clean their teeth. Why aren't we teaching them other important life skills like looking after their wellbeing.
Talking to Children
A simple way to talk to children about mental health is to talk about how they can have happy days and sad days. You can provide appropriate examples of how you've had happy and sad days. This helps remove the stigma. And allows them to feel safe sharing their own feelings with you.
When talking to children about mental health, you could relate it to physical health to help them understand. For example, you could talk about how their heartbeat will beat faster when they've been running around, playing or doing a sporting activity in PE. And how their heartbeat can also beat faster if they're scared. You can then talk about how your heartbeat can be fast when you're scared. Even if nothing has happened to scare them physically. You can normalize feeling scared in this way. And that if it happens often to people, sometimes when they don't know why, it's called anxiety.
What can harm and protect a childs mental health?
These are some simple examples you can talk about with children to help them understand how things can affect how they feel. You could ask them what things might make them feel sad. And what might make them feel happy.
Harm
Arguing a lot with your friends.
Struggling at school.
Difficulties with homework and studying.
Worried about the health of a loved one.
Being bullied (in person or online).
Protect
A close friend who you can talk to.
Having a teacher or other staff member at school you can go to if you need help.
Spending quality time at home with your family.
Developing hobbies or enjoying your interests.
Eating a healthy diet and getting plenty of sleep.
For more on why it's important to listen to children read here.
For more on key listening skills read here.
Whilst doing their postgraduate degree UnwantedLife was left with no choice but to take a gap year whilst they secured funding. During that time they thought about what they could do to help people. Whilst working as a substance abuse worker the idea of starting a blog came to them. Within a month of having that idea, they had started work on their blog.
Their blog initially started out about their personal struggles with mental health, but evolved into an invisible disabilities blog that focused more on advice and information. Covering mental health, psychology, invisible physical health conditions, and dyslexia. They still talk about their personal struggles, but as a way to to create real-life examples.
You can follow them on their blog, Facebook, Pinterest and Instagram